With over 25 years of Laser Light Show experience, Lightwave is internationally renowned for creation of the world's largest and brightest full-color entertainment lasers. Our initiatives and investment propel the industry forward, and create scale options that were simply not available with the now obsolete ion technology.
We're largely known for the creation of the Pink Floyd laser prism, world-firsts and records in audience scanning, solid state laser systems, direct DMX console control, and creative mashups of art and technology. We are fabricators of laser systems and a Coherent Premium Certified Integrator of OPS Laser sources and a distributor of Arctos Laser Projection Systems.
We specialize in outdoor laser shows for fairs, concerts, festivals, and civic events. Large outdoor events demand large entertainment! Laser shows are the perfect solution to entertain large audiences at a reasonable cost per guest, are scalable to nearly any audience size, are safer than fireworks, present no fire hazard, and can recognize sponsors directly through the use of laser light.
Musical laser shows combine beam effects, mirror effects, and on-screen graphics — all synchronized to your favorite songs! We can even provide a concert class sound system and projection screen matched to any audience size. Often, large scale video projections, lighting, fireworks, and other multimedia elements are combined and scripted for precise show control.
We also work with water screens, 3D laser technology, fog screens, and custom effects. Any laser need you have, Lightwave can handle.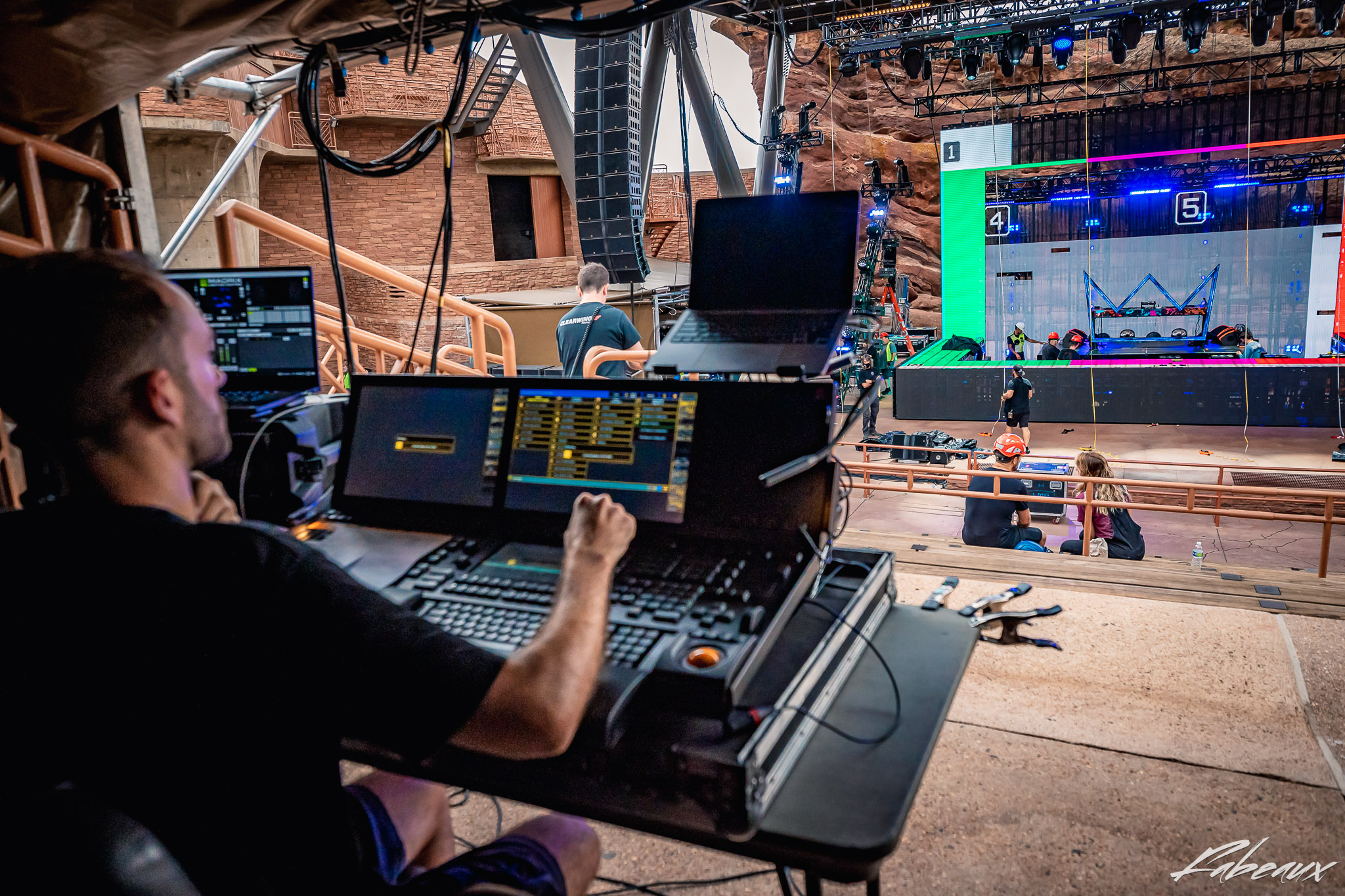 Equipment Rental
Our Lasers are designed and built in-house. The essence of their design is the heart of our unique performances. We blend art and tomorrow's technology to create unforgettable moments. If you are an artist or performer looking to add our technology to your show, check out our inventory of laser projectors and special effects for both sale and rental.
The Proof is in the Numbers
Watts of Full Color Laser
Why choose Lightwave International?
Our People
Our operators have full passports, stacks of credential laminates, and years of real-world experience. Our design and creative teams work with world-renowned artists and productions with the awards to prove it. We're only as good as our last show, and we want yours to be our best work yet!
Our Price
Small venue lasers cost less than those used for larger spaces. This makes laser production incredibly scalable. We don't use cookie-cutter packages, so you'll always get what you need at the price your budget allows!
Our Speed
The tour bus is already at the venue, but you forgot to book the lasers on the artist rider. Rehearsals are over for a live television performance, but you suddenly realize there's no visual punch. Your marketing team sees a great guerilla opportunity, but it will only work now—we can help you! Our expertise, logistics, equipment availability, and technicians can be deployed at a moment's notice to ensure you succeed.
Our Vision
We don't want to give you a laser show–we want to create an immersive experience your audience can't wait to talk about. We want to connect your crowd to a powerful and unforgettable performance with visual effects.
Our Equipment
We have the largest inventory of full-color entertainment lasers in the world. Our equipment is dedicated to what you need instead of what's left on the shelf. Our lasers are built for the rigors of touring in the hottest dust-filled deserts and coldest snow-capped peaks. The newest technologies keep our lasers compact, energy-efficient, and looking amazing.
Our Specialization
We have dealt specifically with lasers for over 25 years. The technology has changed, but our position at the forefront of the industry has not. We develop the next steps in the entertainment laser industry to grab your audiences' attention.
Our Safety
Safety is the primary focus of every production. We use specially designed hardware, software, and operational procedures to ensure all safety risks are minimized to zero. All local, state and federal and FAA paperwork is handled in-house by our experienced staff. We are familiar with the nuances in laser law throughout the world to ensure you have hassle-free lasers everywhere.
Ready to work with us? Want to know more?
Getting started is easy. Give us a call or fill out or form. We can't wait to hear from you.