WORLD LEADERS IN LASER INNOVATION
Lightwave International provides lasers for the largest touring acts in the world. Utilizing the latest in solid state technology, our latest high-power lasers are compact, portable, and waterproof, making them ideal for touring or festivals.
We offer exclusive access to our bespoke laser systems such as Phenom and Lixel, patented and adored worldwide for their unique visual capabilities, as well as an extensive inventory of Kvant and Arctos laser systems measured in tens of thousands of watts.
Your show is controlled live by our talented laser operators, or carefully crafted timeline programming via DMX / Artnet / sACN or SMPTE timecode to flatter every beat and every emotion of your performance.  Lightwave's skilled artists and programmers work with the show designer, LD, and artist to ensure the highest visual impact and audience engagement.  We can design custom touring effects, centerpieces, and unique gags and spectacles for large outdoor venues or intimate settings.  Lightwave is a Coherent Premium Certified Integrator of OPS Laser sources and a distributor of Kvant and Arctos Laser Projection systems.
Step out of line with lixel
Introducing the world's first full color multi-dimensional laser array. The Lixel from Lightwave International is a patented high power full color mixing laser array. Lighting designers can create spectacular laser effects in endless geometric patterns or even full pixel mapping! Vibrant color and industry leading beam quality is created by the internal Lightwave Prism Series Laser Engine by Arctos.
FULL Color Mixing Lasers
Dimensions: 39.37″ L x 3.94″ W x 6.06″ H (100cm x 10cm x 15.4cm)
Lightweight Aluminum Construction
Adjustable yoke and clamp design for versatile mounting
Control: DMX Operation, 30 Channels
Lamp Source: Lightwave Prism Laser Engine by Arctos
Power Supply: 90-240VAC True1 Input/Output
Lixel Array Mapping Over Multiple Dimensions
The Lixel takes the next step forward from linear laser arrays. Designers can combine multiple Lixels to map individual full color diodes like pixels.
Lighting professionals will feel at home using Lixel's native DMX control with their favorite lighting consoles.
Adjustable yolks fitted to the precision machined housing of Lixel allows for quick rigging and stage integration.
Lixel is Patented worldwide by Lightwave International.  We are the future of laser array technology today, and to come.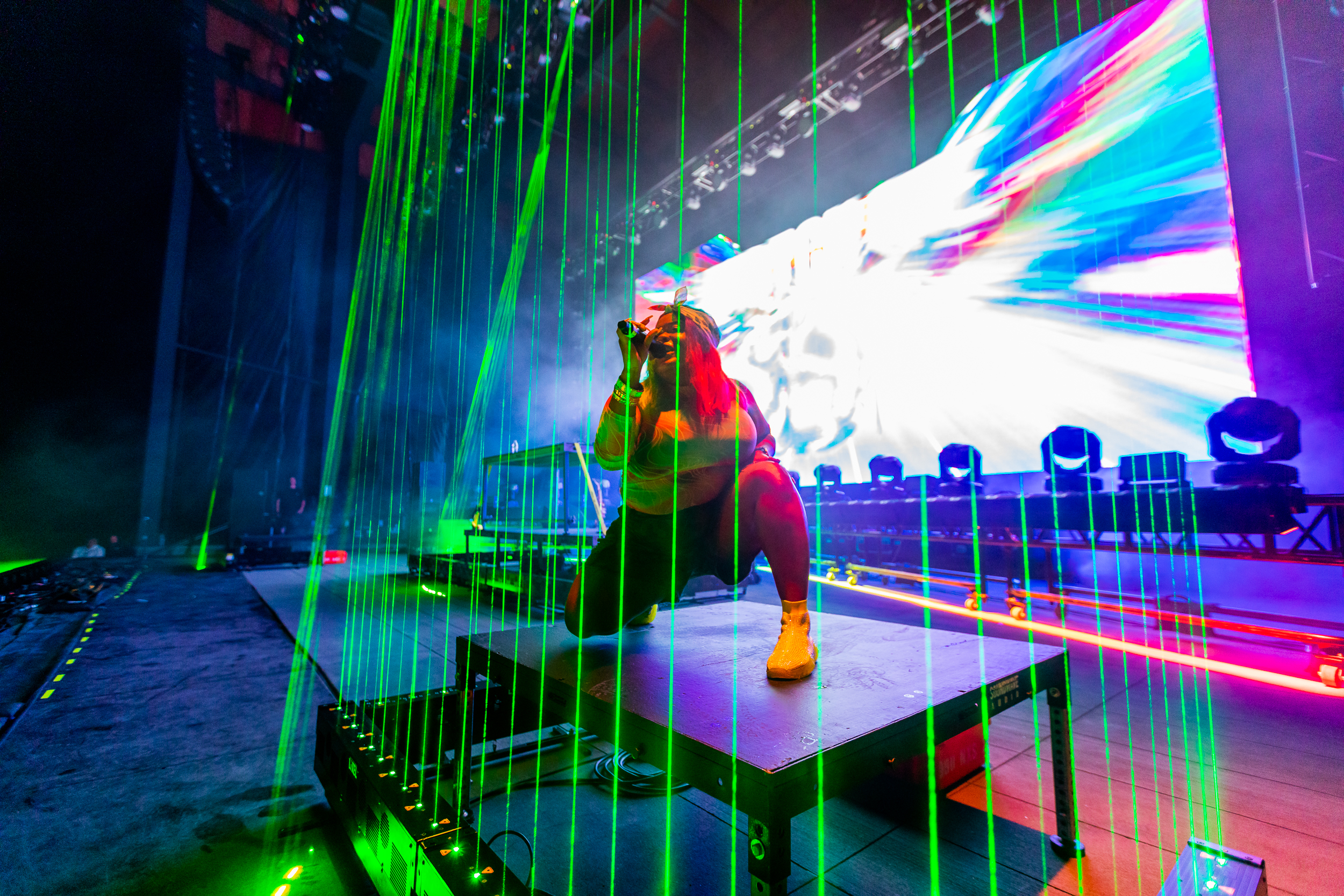 Projects featuring lixel lasers
the next step in laser and intelligent lighting evolution
Lightwave International's Phenom hangs, powers, and controls like the LED and arc lamp moving fixtures it replaces. Its embedded media server provides unlimited high-intensity colors and effects from a lightweight, energy-efficient, and affordable fixture. Phenom lives perfectly in traditional moving light ecosystems by sharing the same style of rigging, power distribution, and Artnet/SACN control commonly found in live production.
In the United States, Phenom may only be operated by trained technicians with an Audience Scanning Variance. While you still have complete creative direction of your performance, a designated Laser Safety Officer is required on-site whenever the lasers are in use.
Dimensions: 15.75″ L x 10.75″ W x 18.5″ H (40cm x 27cm x 47cm)
Weight: 42lbs (19Kg)
Power: 90-240 VAC, True1 In/Out,  360VA MAX
Head Travel: Pan 540° (Fine 0.0082°) / Tilt 270° (Fine 0.0041°)
Head Max Speed: Pan 2.30 sec / Tilt 1.20 sec
Zoom: TRUE Zero to 60°
Signal Input/Output: Beyond Network, Artnet, SACN, DMX
Network:  4 x 1000MB Ethernet for flexible topology
Lamp Source: Lightwave Prism Laser Engine by Arctos
Audience Scanning: Integrated
Phenom v3 (New for 2023) combines traditional lighting features with crisply defined laser effects and millions of vivid colors.
Phenom is a unique moving head that is fully self-contained with control and laser components integrated as one fixture. No ILDA control via computer, external hardware, or software is needed. Phenom controls from any lighting designer's console of choice using a 32 or 50 channel personality.
Every Phenom has an integrated media server with thousands of effects for every performance. This library can be expanded indefinitely with customized effects by Lightwave International.
Phenoms are designed with easy rigging in mind. Phenom rigs, powers, and controls like the LED and arc lamp moving-fixtures it replaces. Dual input and output connectors for powerCON TRUE1 and DMX allow minimal cabling when implementing Phenom into an existing lighting rig. With a weight of 42 pounds (19.1kg), maximum power draw of 360VA, and dimensions of 15.75" x 10.75" x 18.5" (40cm x 27cm x 47cm), Phenom fits into any lighting design.
Phenom may be controlled directly via Artnet/SACN -or- in hybrid mode through Beyond while still maintaining full pan/tilt control from a single fixture personality.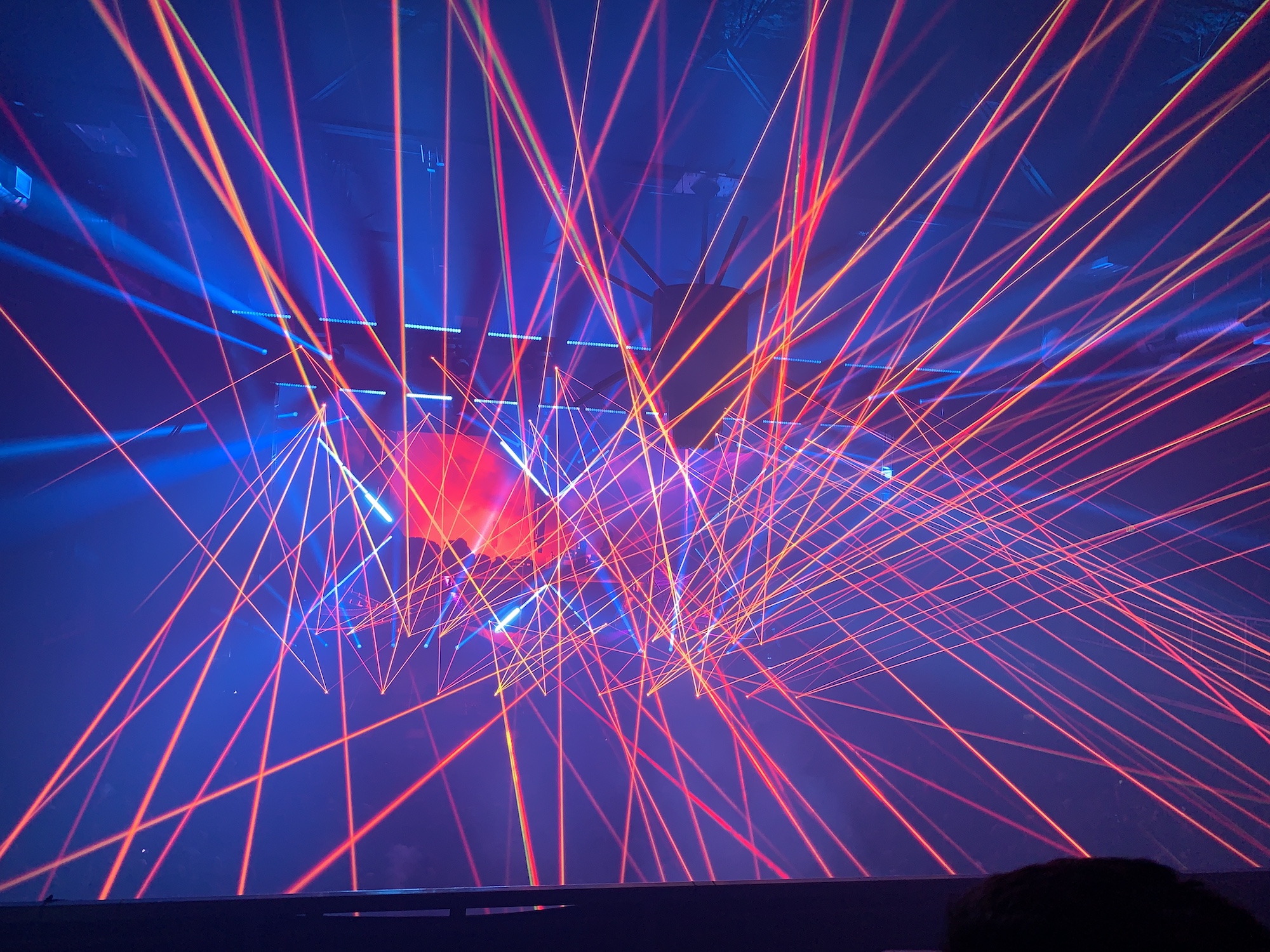 Projects featuring phenom lasers
Ready to Light up your event?