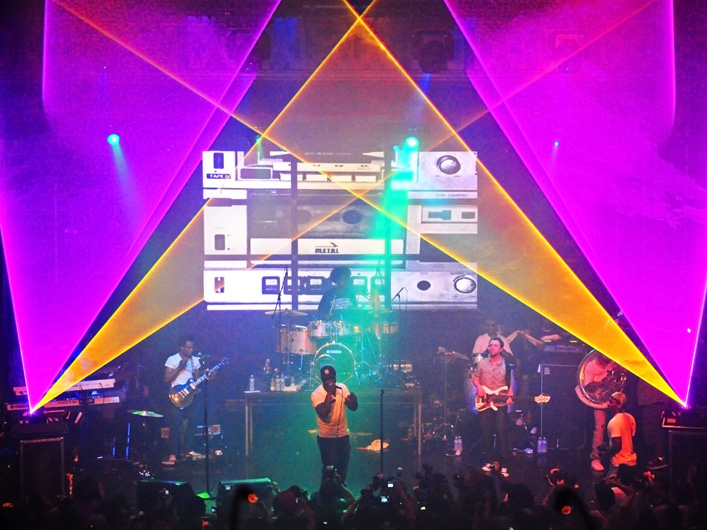 Diesel:U:Music World Tour NYC
The 2009 Diesel:U:Music world tour stop in NYC featured bands HEARTSREVOLUTION and The Terror Pigeon Dance Revolt! The bands performed live alongside an all-star line-up: Theophilus London; Passion Pit; Cobra Starship; hip-hop's newest all star Drake; and Grammy® winning The Roots with a special guest collaboration featuring Clipse & Kanye West.
The tour required our lasers to project in two very specific colors; the yellow and pink variants that are the official colors of the tour. This was executed flawlessly and ensured the lasers were not only a spectacular addition to the live performance, but representative of the overall event.