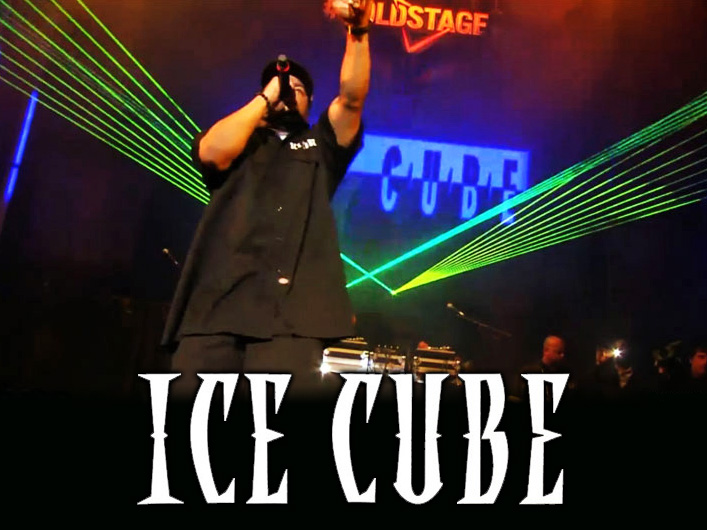 SXSW 2013 Doritos BoldStage
To kick off its first ever global ad campaign "For the Bold", Doritos took the concept to the next level by building a 62-foot-tall, tweet-powered concert stage designed to look like a giant vending machine at the 2013 South by Southwest (SXSW) festival. The stage was enhanced with spectacular laser effects from Lightwave.
Four high powered lasers accented acts such as LL Cool J, Public Enemy, Ice Cube and Doug E. Fresh over the weekend of March 14-16. "It's just going to be really authentic and just a lot of energy," LL told VIBE when asked what crowds could expect from a legendary line-up. "It'll be generational. You'll see parents bringing their kids and people who are seeing some of us perform for the first time, along with people who are seeing Public Enemy and Cube perform a thousand times. It'll be a nice mixture of people." The concert was a unique interactive experience for fans allowing them to select via twitter the opening act, one of three artists Doritos chose from around the world including Devin Miles, Seth Sentry and Snow Tha Product. Fans also could handpick major elements of the show including the special effects as well as LL's set list.